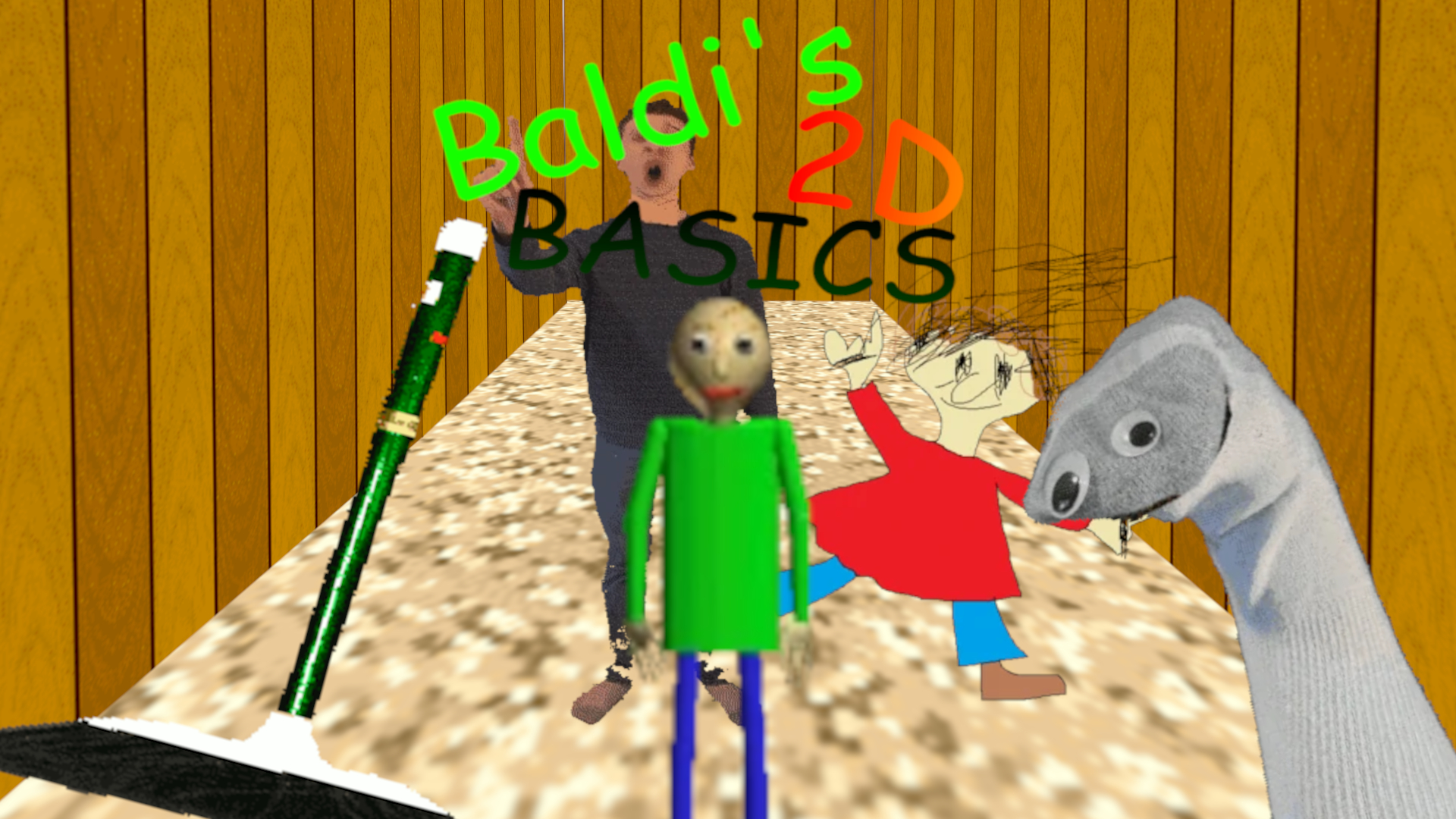 Baldi's Basics Plus 2D
WELCOME TO THE BALDI'S BASICS PLUS
Oh wait, it's 2D...!
You will enjoy the new fan game (of BB), made by me, and in Scratch!
This time, the game will actually be a school and not some weird camping in the middle of no where, also includes a main feature, you know what is it?
You may ask: Baldi's Basics Plus 2D? What's in it to make it plus?
If you already guessed, you might have guessed right...
RANDOM MAP GENERATOR
Yep, it contains a generator, OF COURSE, I did not "copied" from the original one. The concepts are simillar, but still has some changes. It also supports seeds (so you can share with your friend that hard or glitched seeds ;) )
The game was made for the purpose of... well, just be there (and be a "freeeee" way to play BB+, even though it is in 2D).
The game won't support mobile for a while (testing still needed)
And just reminding, it's a HTML game, not a downloadable one.
CREDITS
Mystman12 - Made Baldi's Basics Plus, and the game assets came from it
GriffPatch - Tutorials of Tile Scroll Platformer (I heavily modified the code, but I used his tutorials to make the game)
DjPro - Text Rendering Project
FileName3 - Some assets from his game
If you found an interesting seed and wants to put it here, just say in the comments!